Red Dot Award 2023 Announced in Germany: LAK Concept Store Won Reddot Design Award:Best of the Best
发布时间:2023-04-07 丨 阅读次数:714
近日,LAK概念店(LAK Concept Store)荣获2023年度德国红点至尊奖(2023 reddot design award:Best of the Best),这是一项由红点奖评委会授予的世界级设计大奖。
Recently in Germany, LAK Concept Store won the 2023 reddot design award:Best of the Best, which is an international design award awarded by the judging committee of Red Dot Award.
红点奖的前身是德国设计协会"Verein Industrieform"创办的一个年度设计竞赛。由1955年发展至今,红点奖已成为全球知名的设计大赛,参赛作品来自70多个国家,是世界上规模最大、最著名的设计竞赛之一。
红点奖与德国的"IF奖"、美国的"IDEA奖"和日本的"G-Mark"奖并列为世界四大工业设计奖。
The predecessor of the Red Dot Award is an annual design competition founded by the German design association "Verein Industrieform". Since its beginning in 1955, the Red Dot Award has become a world-renowned design competition with entries from more than 70 countries, making it one of the largest and most famous design competitions in the world. The "Red Dot Award", along with the "IF Award" from Germany, the "IDEA Award" from the United States, and the "G-Mark" Award from Japan, are among the world's top four industrial design awards.
红点奖由产品设计(Product Design)、品牌和传播设计(Brands & Communication Design)、概念设计(D

esign Concept

)三大类组成。其中

产品设计

分为提名奖(reddot award honourable mention)、优胜奖(reddot winner)、至尊奖(reddot winner best of the best)三个等级,
至尊奖
是产品

设计

里的最顶级奖项,只有组里最优秀的产品才能荣获这一奖项。因此,
获得此奖项对LAK概念店来说,是一项巨大的荣誉。
The Red Dot Award breaks down into three disciplines: the Red Dot Award: Product Design, Red Dot Award: Brands & Communication Design and Red Dot Award: Design Concept. Product Design is divided into three levels: Reddot award honourable mention, reddot winner, and reddot winner best of the best. Reddot winner best of the best is the top award in Product Design, and only the best works in the group can receive this award. Therefore, winning this award is a great honor for LAK Concept Store.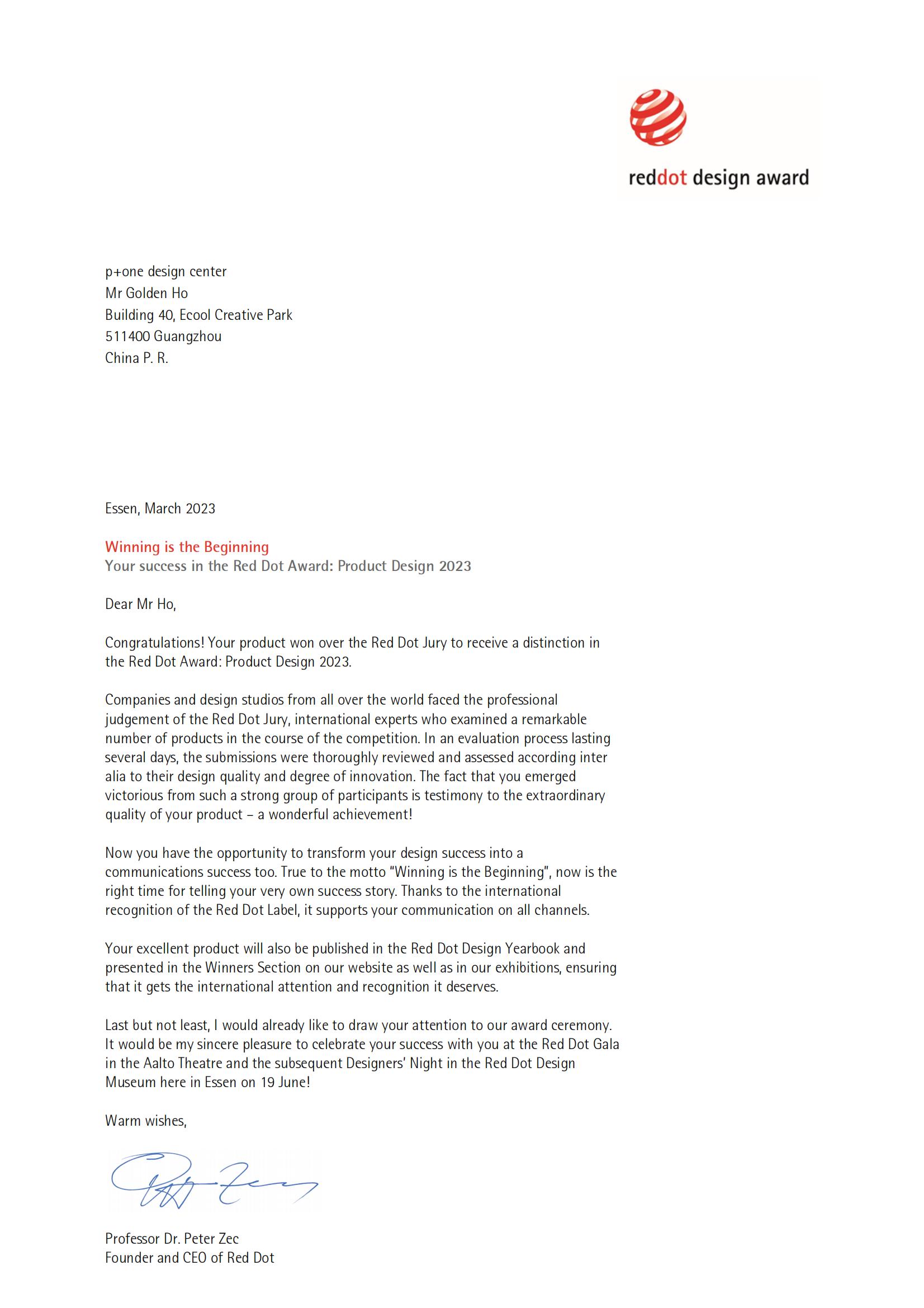 LAK作为秉承欧洲高端制造工艺传统的先锋品牌,十年间在国内重点城市发展其商业版图,先后完成30+线下门店的发展迭代,专注独特工艺品质内核价值和环保产品力理念。
LAK is a leading brand adhering to traditional high-end manufacturing technology of Europe. Committed to the core value of unique technology and quality, and the philosophy of eco-friendly product capacity, LAK has expanded its business to key cities in China in the past decade, establishing and upgrading more than 30 physical stores.
LAK概念店由PONE普利策创始人何思玮先生亲自主持,融合建筑设计理念,历时半年精心打造而成。LAK
概念店的设计创作,通过对展陈空间的"观念的解构",以展开对物料展览空间的设计实践,呼应品牌对物料本质探索与基因实现互联与突破。
The LAK Concept Store was designed by Mr. Golden Ho, the founder of Guangzhou PONE Architecture, and was meticulously built over half a year by integrating architectural design concepts.
The design and creation of LAK Concept Store, curate the exhibition space "Conceptual Deconstruction", and carry out design practice in a material exhibition space to showcase the LAK brand's exploration of material nature and gene interaction for breakthroughs.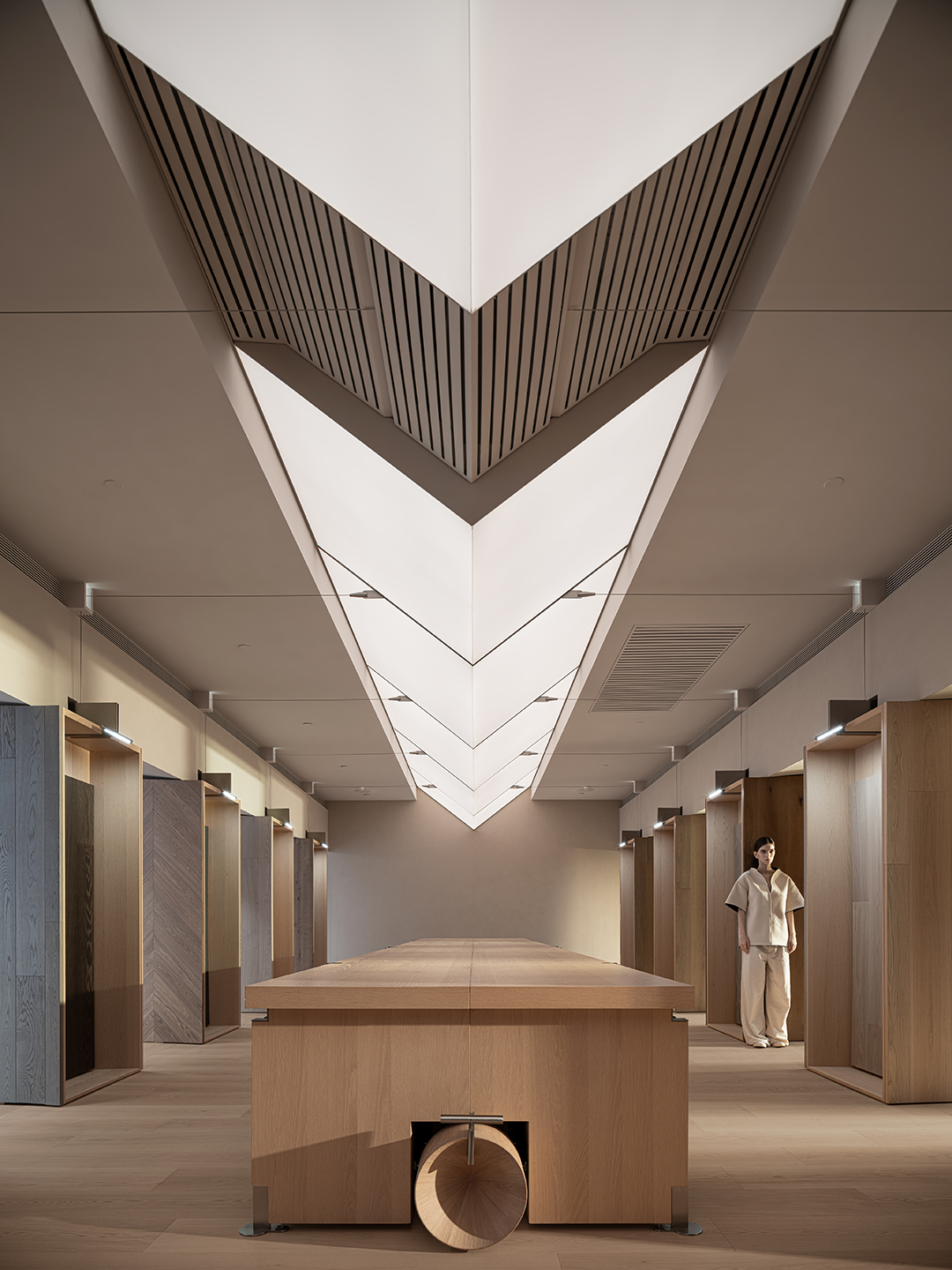 LAK | Stylish European Flooring
LAK gives you the forever warmth
地址:
广州市黄埔大道中罗浮宫家居艺术中心B馆2楼821-822
LAK Growth Ring Art Gallery
Address: 821-822, Floor 2, Building B, GuangZhou Louvre Furnishings Art Center, 666 Huangpu Dadao Zhong, Guangzhou, China