​西班牙菲萨FINSA莅临LAK
发布时间:2021-03-02 丨 阅读次数:444
2019年9月18日, 西班牙菲萨FINSA海外总监 Mr. David Carballo Ursa和亚太地区厂方代表Mr. Danny Tong来访我司与LAK广州专卖店,并带来Finfloor 系列的新产品介绍。
On 18th September 2019, Finsa's Export Area Manager, Mr. David Carballo Ursa and Asia Pacific Representative, Mr. Danny Tong visited LAK's showroom in Guangzhou, with Finfloor new information.
LAK董事长翟总与远道而来的厂商进行了亲切的交谈,并就产品的优势,销售和经济大环境和未来的设想与规划展开深入交谈。
LAK president Mr. Peter provided a great reception with Mr. David and Mr. Danny on the products' advantage, sales, economic environment and future plans together.
LAK作为菲萨FINSA的优秀代理商。这次厂商高管的来访是对我们的努力和成就的肯定,这无疑增进了LAK与菲萨FINSA双方的互利互信,推动双方长期共同发展,同时也鼓励我们奋发向前。
LAK is Finsa's exclusive agent in China, this visiting was an affirmation of our effort and achievement, which increased mutual benefit and trust, promoting long term-turn cooperation and common development, encouraging us to move forward.
始于1931年, 菲萨FINSA 是目前西班牙最大,也是全欧洲最早开始生产 MDF/HDF(中密度/高密度纤维板)的生产商,菲萨FINSA致力于强化地板的生产,以其精湛工艺和创新精神,产品畅销全球。
Founded in 1931, as the oldest manufacturer of MDF/HDF in Europe and the biggest one in Spain now, FINSA specializes in the manufacture of laminate flooring with advanced techniques and creation, whose products are sold all around the world.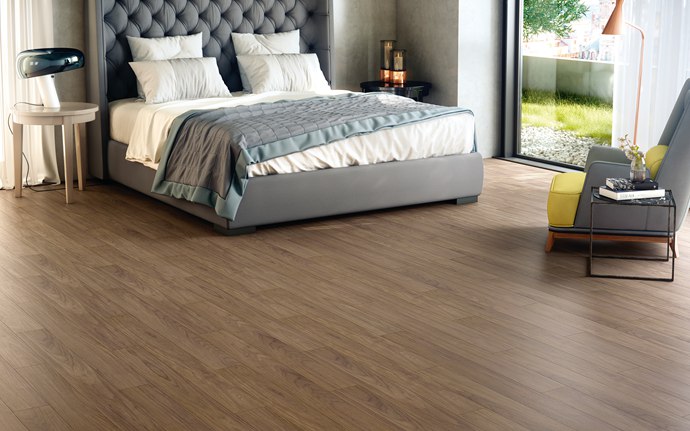 菲萨FINSA拥有自己的木材森林,产品的装饰纸,纤维板,胶水均为自产,更好地实现质控。旗下涵盖 Purefloor、Finfloor、Etude系列,花色齐全。拥有欧洲地板协会使用评级,抗菌认证(英国IMSL实验室实验证明),CE认证,防火测试EN 14041 / EN13501,最高防火级别Bfl-S1,PEFC认证,同步木纹技术,独特设计,菲萨FINSA全方位满足客户高要求。
With its own raw material forest, self-produced veneer, HDF and glue, FINSA has excellent quality control system. Covering a wide range of products, it includes Purefloor, Finfloor and Etude collection, with European Standard of usage Class, Antibacterial properties (UK IMSL test result), CE marking, Fire test of EN 14041 / EN13501, PEFC certification, Wood Impression technology and unique designs, FINSA fully meet the customer's high-quality and high standards of demand.